Access Restriction Plugin
One-Click Limited Admin Role for WordPress Clients
Simple Client Dashboard offers a new "Admin" user role that perfectly balances between full Administrator and Editor role access.

Cut back on those "wait, I thought I already did this…" moments by restricting your clients ability to change plugins, themes, and more.
Prevent unexpected troubleshooting sessions and say goodbye to being caught off guard — stay one step ahead of clients. 
Setting this up is as straightforward as changing your client's User Role to our shiny new "Admin" one. No need to sift through tons of settings.
Website Maintenance Projects Becoming a Headache?
Ah, the struggle is real. Dealing with clients who tinker with plugins, themes, and settings on their sites while logged in – it's a recipe for disaster. And let's not forget those surprise troubleshooting marathons that throw our plans and projects off track. As if that weren't enough, there's the challenge of webmasters or supposed tech-savvy folks who, instead of helping, end up causing more harm than good. It's like they know just enough to be dangerous and undermine all the hard work you put in.
But fear not, because there's a solution on the horizon that's about to make all these headaches a thing of the past…
Introducing the
Simple Client Dashboard
Plugin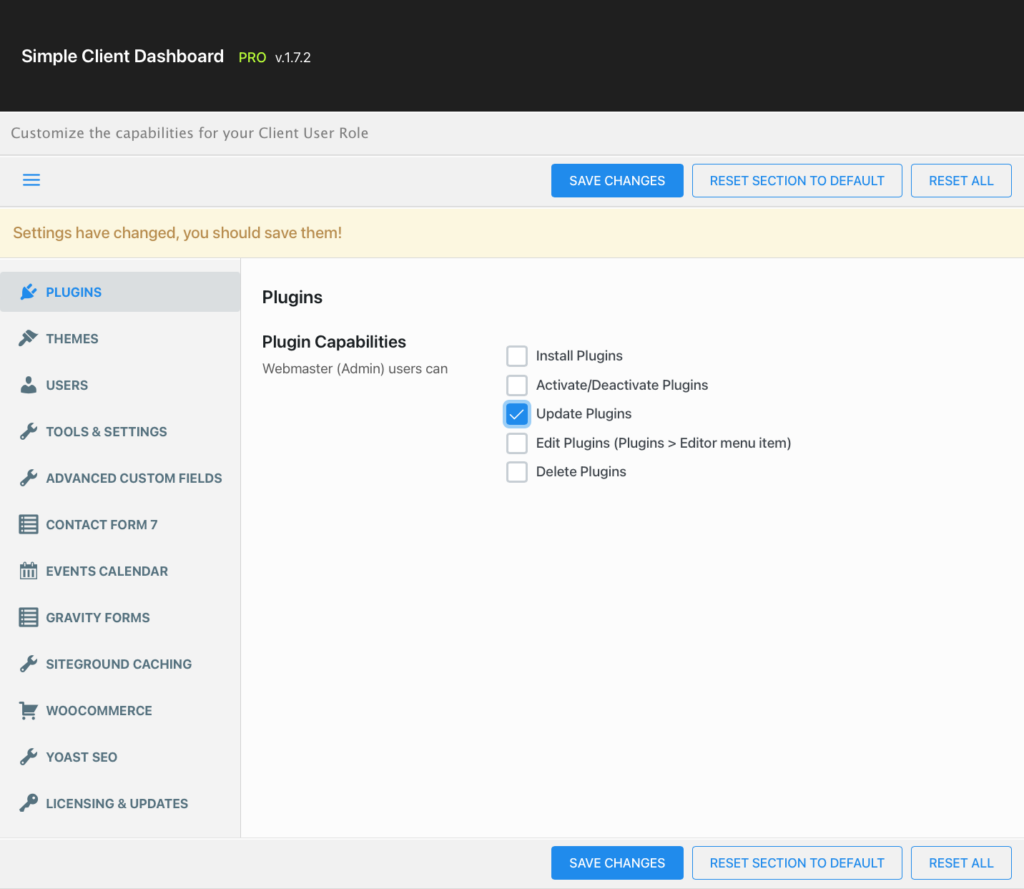 Give clients exactly the access they need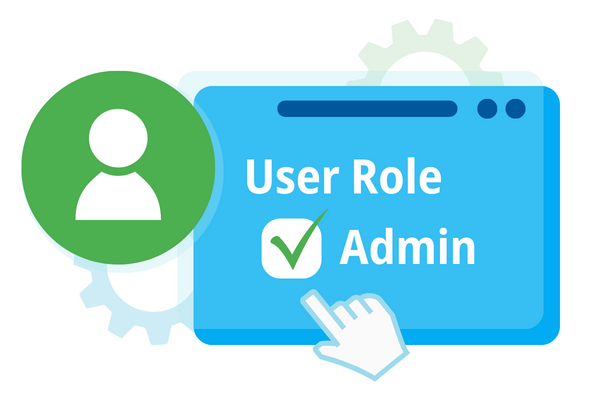 Easily incorporate into your website maintenance projects
Getting started with Simple Client Dashboard is a breeze — unlike other full user-role solutions that eat up your time, this one won't have you scratching your head or testing endlessly. Simply install this on your client's site right from the get-go and it's smooth sailing from there.
Unique "Admin" user role satisfies picky client expectations
Say hello to the "Admin" role – our secret recipe to keep things running like clockwork. It's the perfect blend of control and restriction, giving clients and webmasters the freedom they need without risking a full-on website meltdown.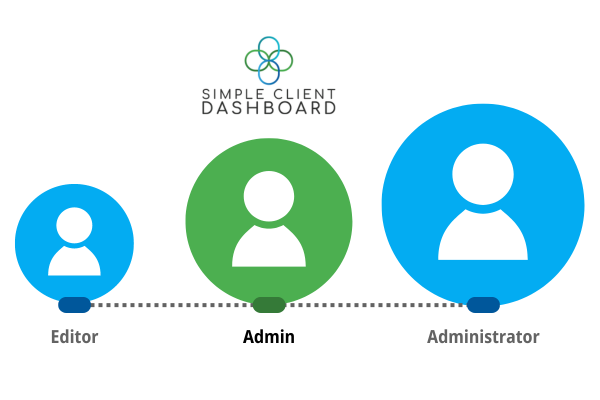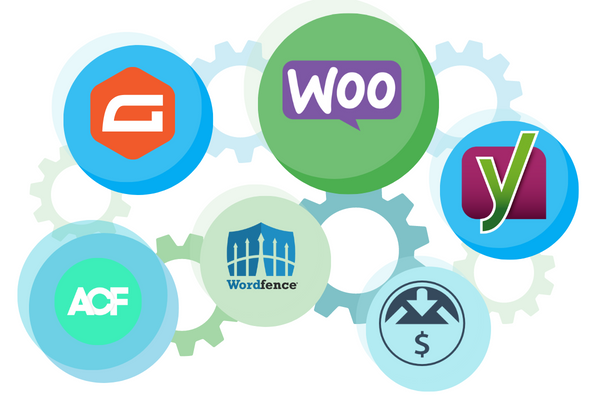 Custom Support for Popular WordPress Plugins and Features
Other user role solutions expect your to enter raw code names for permissions or are limited to capabilities that WordPress exposes by default. While Simple Client Dashboard takes it a step further by custom coding beyond standard WordPress permissions. 
Dig into the Simple Client Dashboard Integrations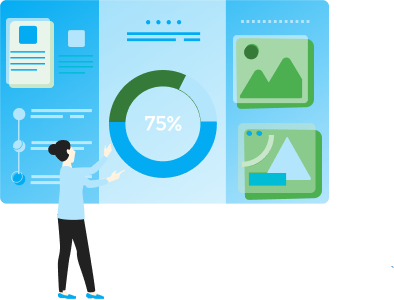 WordPress Dashboard Restrictions
Restrict access to only the features and functions they need to manage their site – without breaking it!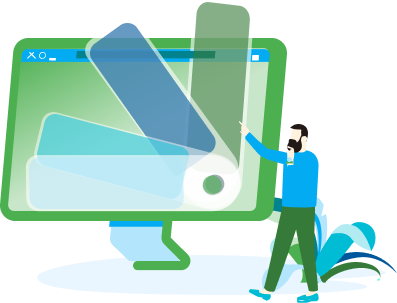 Third-Party Plugin Limitations
Restrict their capabilities and permissions just enough to make sure no unexpected problems arise as they begin working on their website.
Don't see the plugin you're looking for? Send us a message!
100% No-Risk, No-Questions Asked
Try It And Love It, Or Get A Full Refund — Guaranteed!
As a web developer with over 15 years of experience running my own WordPress agency, I know all too well how clients can unknowingly sabotage their websites. Because of this, I made Simple Client Dashboard as a way to fill the gap between the default Editor and Administrator roles.
I've used Simple Client Dashboard on all of my client projects, and it's helped time and time again to cut down on hiccups and messes that lead to unexpected troubleshooting sessions.
We want you to love the plugin! If, for whatever reason, you're not happy with the functionality or it doesn't meet your needs, we'll refund you within 30 days of purchase.
And if you have any questions, just reach out to us! We respond to every email within 1-business day with a thoughtful and genuine response 🙂
Cheers,
Skeptical? That's understandable.
Could I just use a role editing plugin to do the same thing as Simple Client Dashboard?
Yes, although this approach takes quite a bit of setup that you have to do on every customer's website. Simple Client Dashboard offers a swift one-click solution so you can switch all your clients over quickly and easily incorporate it into your new client workflow. And in addition, most of these plugins are limited to user capabilities, while Simple Client Dashboard offers that plus more capabilities and permissions that just aren't exposed by WordPress by default through our custom code.
What if I need to support more plugins or themes than what's offered?
If you find a plugin or theme you would like to see included in Simple Client Dashboard, reach out to us! We'd love to hear your insights. We plan to support more themes and plugins over time. And we count every request and keep tabs on which restrictions we need to prioritize and what integrations are important to our customers. 
Will my clients know they're not full administrators?
Probably not; they should still be able to perform most of the tasks they're interested in, like adding content and managing most website functionality. They would also see their User Role set to "Admin", which in our experience, satisfies even the most controlling clients. We suggest adding something in your project maintenance contracts that suggests that your agency is set as the "Super-Admin," and that would be the only ones who can make drastic changes to their sites, such as changing themes and installing plugins.
Take a Peek at Simple Client Dashboard
Setting up Simple Client Dashboard takes one click in your Client's WordPress user profile. Use the simple interface to edit the Admin role if you need to tailor it any further.
Trusted by 4,000 + Developers & Web Agencies using WordPress
The team with Simple Client Dashboard have done a spectacular job responding and managing support requests in a rapid and timely fashion. The products I have purchased from them work smoothly and easily. Their team was kind enough to go above and beyond to deliver a customized solution for my needs which has made management of my projects moving forward a breeze. Thanks for the great work!
We've been using the free Simple Client Dashboard on all our sites and we love it. I'm sure all of us have a few clients who shouldn't be updating websites, let alone changing WordPress settings. When those clients want access, this plugin helps control what they can do so they don't break stuff. We just recently upgraded to the unlimited license for better control and Simple Client Dashboard Pro is worth the money. The team has been great to work with and quick to respond with answers and even more features. You can bet that we highly recommend this plugin for those of you who give your clients access.
Install plugin, edit it a little with the plugin "User Role Editor" and you are good to go 🙂
This plugin is super easy to use, and the support if needed is fast and reliable!
This plugin is absolutely fantastic! The Free version does all of the work for you…All you need to do is install/activate & then pick the "Admin" user role for the person you want to have limited access. That's it! Done! When I reviewed the WP tabs that the default Admin allowed, I discovered that it still allowed access to the Appearance tab, so I upgraded to the Pro version and found that to have a very easy-to-use interface which allowed me to block/hide access to not only top-level tabs, but also to sub-tabs (while still allowing access to the sub-tab's top-level)…So, I could allow access to certain sub-tabs and and deny access to other sub-tabs in the same main tab.
Thanks a lot! I was in trouble with a client who deleted me as 'admin', when his site was almost finished. This plugin was a Gods Gift! Thanks a lot! Easy to use and good appearance!
Does what it is supposed to do perfectly – adds an admin role without access to plugins and themes.
A great plugin to setup just the right permissions for a client.
Thanks for this simple, one-click solution
Simple Client Dashboard Pricing
Agency Plan
Unlimited Sites + Lifetime License
Support for a Unlimited Websites

One-click "Admin" User Role to Easily Apply to Client Profiles

Hide WordPress Dashboard items and menus

Hide or restrict permissions to popular third-party plugins

Lifetime Updates and Priority Support
Business Plan
Unlimited Sites + One Year License
Support for a Unlimited Websites

One-click "Admin" User Role to Easily Apply to Client Profiles

Hide WordPress Dashboard items and menus

Hide or restrict permissions to popular third-party plugins

1 Year of Updates and Priority Support
Freelancer Plan
Single Site + One Year License
Support for a Single Website

One-click "Admin" User Role to Easily Apply to Client Profiles

Hide WordPress Dashboard items and menus

Hide or restrict permissions to popular third-party plugins

1 Year of Updates and Support